Is Sports Betting Legal In Minnesota?
Sports betting laws are changing all over the country, so the question now becomes is sports betting legal in Minnesota? The frozen lands of Minnesota are home to some surprisingly hot sports rivalries. Whether it's the always exciting Twins in baseball or the Vikings in football, the state of Minnesota houses some of the most storied franchises in the history of sports. It stands to reason given that information that Minnesota residents would have several questions to ask about sports betting, and we hope to answer some here.
The most important and comforting thing to know about sports betting in Minnesota is that it is not against the law to participate in it. There are a few state and federal laws which forbid the facilitation of sports betting, meaning bookies, loan sharks and others who could stand to profit from sports betting without ever actually placing a wager on a game would be punishable by law. Lawmakers are interested in formally legalizing sports betting by allowing for sportsbooks to open in the state. It might take some time before this could happen though. Right now, no law has ever been written or interpreted to prohibit an honest citizen from laying down a few dollars on the outcome of a sports game. We are going to show you how you can bet on your favorite teams on this page.
Land-Based Sports Betting in Minnesota:
Minnesota does not have any land-based sports betting right now. This is due to the fact that federal law once prevented the states from choosing for themselves whether or not to enact sports gambling laws. Thankfully, the Professional and Amateur Sports Protection Act (PASPA) was repealed by the Supreme Court of the United States and Minnesota now has the ability to create sports betting laws that will allow sportsbooks to open up. Sportsbooks could potentially open up in the upcoming years. For now, all sports gambling take place online in an offshore sportsbook.
Legal Online Sports Betting in Minnesota:
There are several online sportsbooks open to Minnesota residents . Many online sportsbooks have been operating in foreign territories for years, and the benefits of that are twofold. First, by being situated outside of the country, they do not fall under the state and federal jurisdictions that outlaw the facilitation of sports betting, making them perfectly legal. Plus, they are licensed and legal in their respective countries, so there are no worries on that front. Secondly, their long histories can provide sound peace of mind to would be bettors from Minnesota that their money is being put into a legitimate enterprise, and will, therefore, be taken incredibly good care of. These online offshore sportsbooks have been taking Viking's bets from Minnesota natives for over a decade. They are well trusted and far better than any sportsbook you would find in the country.
SportsBetting's Sportsbook - Provides World Class Support & Industry Leading Bonus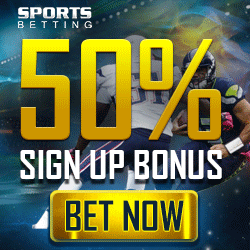 One online sportsbook Minnesota residents can take advantage of is the aptly named SportsBetting. In addition to the perks of being legal and safe, SportsBetting shows an incredible devotion to customer service, ensuring that all its account holders may derive the best possible experience from online sports betting. If at any point while trying to put funds into your account, remove funds from it, or exploring their vast array of selections of betting lines, propositions and futures you have a question, SportsBetting will be there for you. The extensive FAQ available on their web page can answer almost any question, but if your question is too personal or you just prefer a human touch, SportsBetting is there for you. In addition to providing support via phone or email, SportsBetting offers a web chat service that can have you chatting with a live human being 24 hours a day, seven days a week. As an account holder with SportsBetting, you will quite literally never be on your own.
Top Minnesota Sports Betting Sites
Rank
Online Sportsbooks
Bonuses Offered
Rating
US Players?
Play Now!





What's The Bottom Line? Will I Get In Trouble For Betting On Sports?
The answer to your question is no, you will not get in trouble for betting on sports in Minnesota. First and foremost, there are no laws that outlaw sports betting in the state. Sports betting is completely legal so long as you use legal sports betting avenues. If you use are recommended online offshore sportsbooks, you should not run into any trouble for betting on the Vikings. But if you try to contact a bookie or any other similar method within the state, you can get in trouble for doing so. Just stick with our recommended offshore sportsbooks and you will remain on the right side of the law.